Thank you to everybody who came along to SciCurious: Live! in 2019! It turned out to be a fun and enlightening evening!
If you missed out, worry not! You can listen to the episode in your podcast feed. You'll hear the live discussion featuring: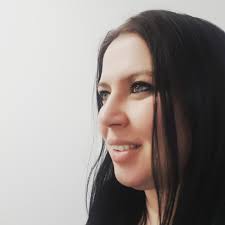 I did my undergraduate degree in psychology at the University of Edinburgh from 2004-2008 and then moved to the University of Aberdeen where I completed my PhD part-time whilst working as a research assistant on an NIH funded project investigating mathematical ability in deaf children. My PhD looked at models of lexical representation in language production and I still conduct language research on non-literal language such as idiomatic expressions and swearing. I am a teaching-focused lecturer and also conduct pedagogical research, in particular I am interested in how students can use lecture capture effectively and how it relates to learning more generally.
I'm originally from Zimbabwe, currently working as an early career researcher in Biomedical Engineering where my research interests are examining fluorescence quenching by DNA manipulated using surface acoustic waves. I also teach in the university tutoring laboratory courses and in disadvantaged schools as an outreach tutor.
Outside of research and work I enjoy real ale, drag, travelling, learning new languages, long walks on the beach, fried chicken and you know the rest!
The MYTH. The LEGEND. The ICON.⭐️
Lawrence is a drag staple in Glasgow's thriving scene. A regular at Mother Tucker at the Polo Lounge on Tuesday Nights, and featured on BBC Scotland's "Mother Tuckers: Drag Queens of Glasgow.
Here's a few pics from the night too! Image credit: Ellen Smith, Daniel O'Laughlin, Christopher Delaney