Exciting news listeners! We're putting on a show at the Glasgow Science Festival! Join us on June 7th 2019 for a live episode of SciCurious! This episode is different from all other SciCurious episodes — rather than a one-on-one discussion, we'll be hosting a panel discussion about Visibility in the workplace.
The show starts at 7pm, with doors opening a little beforehand. Then from 8pm, join in for tea and coffee, and a chance to meet the host, panellists, and ask any burning questions you might have!
Tickets are available NOW! Even better, they're free! You can find them through the Glasgow Science Festival website, and via EventBrite. Book quickly, as places are limited!
To discuss this important topic, I'll be your host, the triple threat, and I'll be joined by four (yes, four) panellists!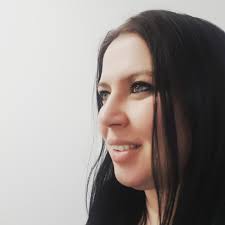 I did my undergraduate degree in psychology at the University of Edinburgh from 2004-2008 and then moved to the University of Aberdeen where I completed my PhD part-time whilst working as a research assistant on an NIH funded project investigating mathematical ability in deaf children. My PhD looked at models of lexical representation in language production and I still conduct language research on non-literal language such as idiomatic expressions and swearing. I am a teaching-focused lecturer and also conduct pedagogical research, in particular I am interested in how students can use lecture capture effectively and how it relates to learning more generally.
I'm originally from Zimbabwe, currently working as an early career researcher in Biomedical Engineering where my research interests are examining fluorescence quenching by DNA manipulated using surface acoustic waves. I also teach in the university tutoring laboratory courses and in disadvantaged schools as an outreach tutor.
Outside of research and work I enjoy real ale, drag, travelling, learning new languages, long walks on the beach, fried chicken and you know the rest!
The MYTH. The LEGEND. The ICON.⭐️
Lawrence is a drag staple in Glasgow's thriving scene. A regular at Mother Tucker at the Polo Lounge on Tuesday Nights, and featured on BBC Scotland's "Mother Tuckers: Drag Queens of Glasgow.
Kelvin Hall
1445 Argyl Street
Public transport an accessibilityPublic transport an accessibilityGlasgow
G3 8AW